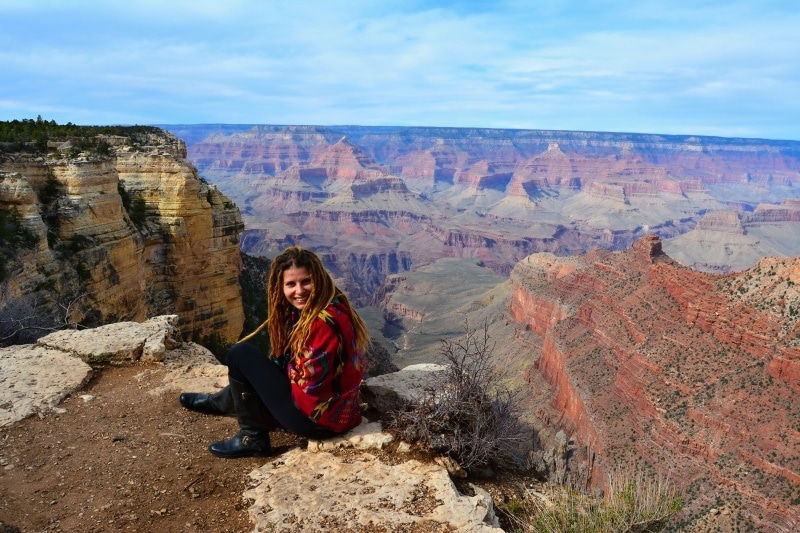 It is often said that if you want to learn about the country as much as possible, try reaching out to someone like you. I did so and had an exciting encounter with a blogger (you can find her blog on Facebook with the title Potulky po USA – USA wanders), a musician and, moreover, a sympathetic Slovak girl Henrieta Stepanovsky, who has been living in the US for ten years. Our interview below will also give you the answer on why someone should travel to the US.
Henrieta, you are well-known in the virtual world for your blog titled Potulky po USA (USA Wanders). To your blog led and interesting journey and your decision to travel to the USA where you have been living for a while. My question is – what brought you to America? Was it a random decision or a premeditated one?
I`ve been a singer in a rock band since my high school years and one day the band got an invitation to play at Texas Rockfest in Austin, TX. One thing leads to another and we`ve been here for over 10 years now.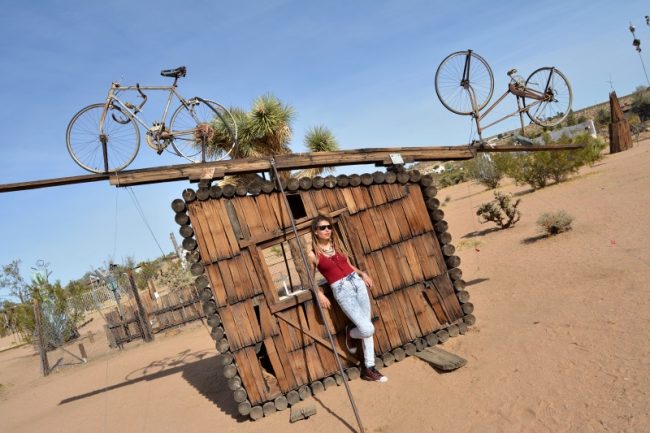 And why the US?
It has always been my dream to visit the country where most of the music comes from and to know her culture. I wanted to experience it with my band. I thought it would be a very empowering experience where we could improve our English, musicianship and get inspired.
Could you please tell us something about your beginnings in America? How quickly did you manage to get used to the new lifestyle and surroundings?
The beginnings very tough of course and we counted on that. As we say in America, it wasn't our first rodeo. Since we experienced establishing a new life in the UK before, we were a bit more prepared for the move. We were used to speaking British English and it took some time to get used to the Texan accent and slang. We were lucky to be surrounded by all Americans which helped to speed up our learning process and also helped us to get to know Americans and their culture. In about 2 years we felt very much at home and a part of local community. In another 2 years our bass player got even married to a Texan girl. I loved the heat of southern Texas and the warm water of the Gulf. Especially after moving from the cold and rainy UK. When you are happy somewhere, your everyday challenges seem so much smaller and lighter. You start to realize that those challenges always will be there, but your present moment will never repeat itself again.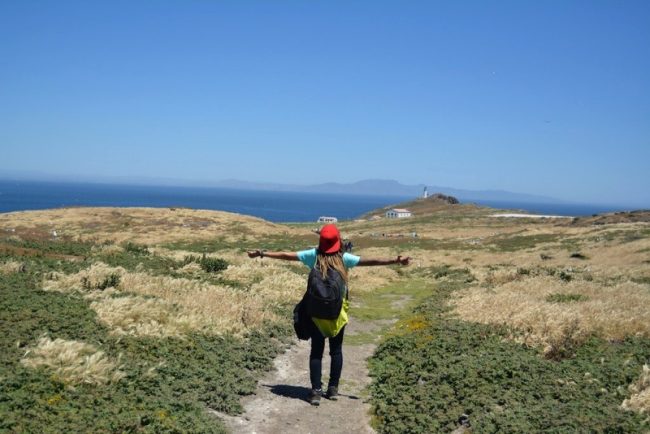 What fascinated and surprised you the most and still does?
I`m really fascinated by the diversity. It`s amazing how many different people can live together from so many different backgrounds, countries. I really fell in love with the natural beauties of this country. It has its own unique vibe. Not everybody agrees, every person has a different angle and experience. I came here with an open mind and the experience exceeded all my expectations. I experienced some amazing road trips around the USA, but also natural disasters like hurricanes and wildfires. All that put me in a new perspective and taught me about life. I still feel attracted to this country because it makes me feel at home and I feel I belong here and I never get tired of it.
You lived at different places in the US, but you opted for California in the end. What convinced you to move to California?
We spent our first few years on a tip of barrier island called South Padre Island, Texas. Later we planned to move to Austin to release our recordings and establish ourselves on the local scene. Long story short, life brought a different plan and we moved to California instead. Now I`m very grateful I can live in the most beautiful city on the Southern California coast. It`s very expensive to live on California coast, but well worth the extra dollars for the lifestyle. You can bike to the beach anytime, you know where the local spots are. I also love how progressive California is and what a great amount of fresh organic product it provides. Eating organic is huge here and so is an active outdoorsy lifestyle. The never-ending sunshine allows us to do that all year round.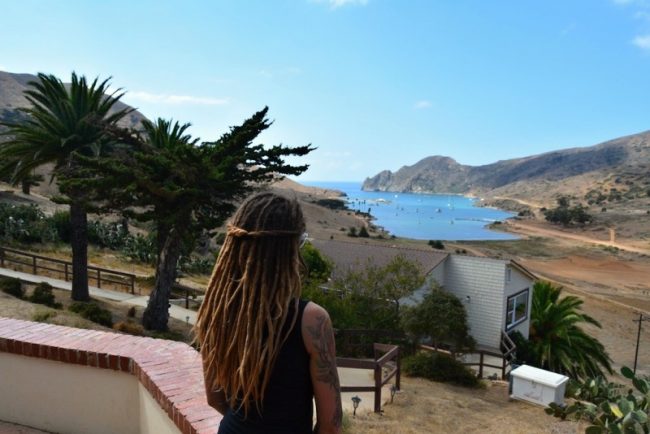 How would you characterize your current life? Is it reminiscent of the well-known American dream?
It is an interesting question, because that can mean something different to everyone. For me, personally, it was always about coming here, creating music and playing it out. I did that, but my dreams also kept changing as I got older and evolved. I learned many more creative things and really started to enjoy travelling and explore the beauties of California and beyond. We love to take our Harley out for shorter trips during weekends. I always try to find the right balance between work and my hobbies, workouts, blogging, etc. I enjoy life every day as much as I can and that's a dream to me.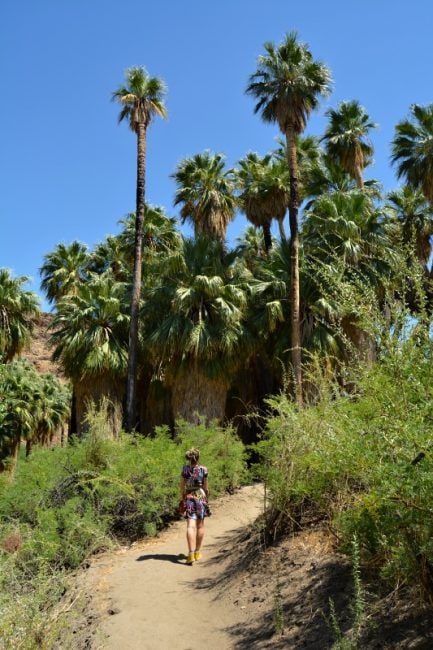 Many tourists from Slovakia and Central Europe tend to boast about their travel experiences, however, after speaking to them, I found out that their travel itinerary included places in Asia or South America. I sometimes get a feeling that they avoid the US deliberately for some reasons. Could you please list arguments why these people make a big mistake?
To be able to travel for a good amount of time in the USA is definitely not going to be cheap. I still would give it a chance because once you fall in love with it, you will hear it`s calling again and again. It has so much to offer you will never run out of things to do and see. California alone feels like the whole world squeezed into a small state. We`ve got it all. The deserts, mountains, waterfalls and beaches. The diversity in the US makes it a very unique place you won`t find anywhere.
Which are your favorite places?
We love visiting Joshua Tree NP and Palm Springs area in CA. I love the desert especially in the spring when all the cacti are blooming. We also regularly return to the Channel Islands NP and Catalina Island. My favorite ghost town is near Keeler, CA called Cerro Gordo. One of the most impressive and breath-taking places is The Grand Canyon of course even though it sounds like a cliché place to go to but it`s for a good reason.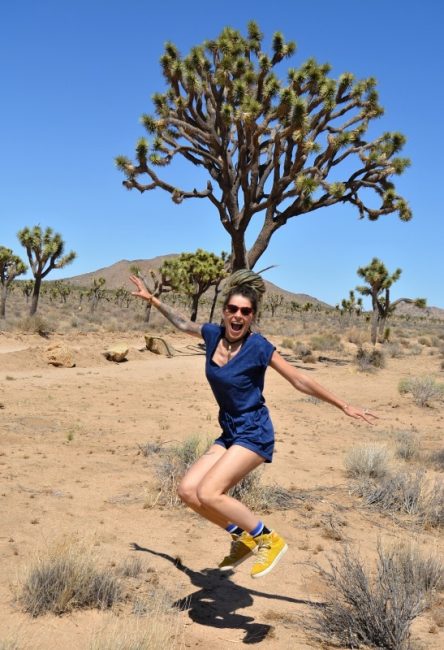 You currently devote your time to writing a blog called Potulky po USA –USA Wanders. When did you come up with this idea? Do you remember your first post as a blogger?
My first blog entry made it out to the world in 2014 and I have to admit I did not take it too seriously. I often shared photos from life and thought it would be interesting to write about the places we go visit and reach a wider audience than my friend and family circle. I thought it could be interesting for people who are looking into visiting some of those places or people who will maybe never travel to the US but are curious about life here. I plan to do more vlogging in the future and talk about places instead writing. I don`t consider myself a travel blogger, I just blog about life, getaways and also do interviews with other Slovaks and Czechs about their life experience here in the USA.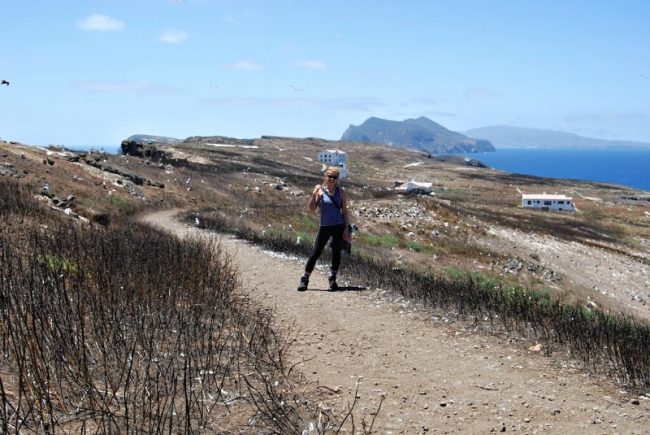 Each and every person has his/her unfulfilled dreams and desires. Would you share any of yours? Prospectively where do you see yourself in five years?
I try not to have many expectations in life because it saves me many disappointments. I dream about more American road trips. I know I want to get back on Route 66 again and also travel the west coast up all the way to Seattle. I heard many good things about Oregon and would love to go visit! I`m attracted to starting new business but not quite sure which direction to go as I can be passionate about many things. I keep my eyes open for opportunities and when one presents itself, I`ll know it`s the one. I would love to write at least one solo album in the next 5 years and return to playing the local music scene. It would be a huge success to me. Cross fingers for me please!
Peter Fritz
Photos: Henrieta Stepanovsky (Potulky po USA) Archive
https://potulkypousa.com