Enjoy the best of American bars
Getting to know a destination in a proper way means to act locally. To act locally means – oh yes – visiting the best bars. We visited and reviewed the top venues across the US especially for you. Do you feel like trying the coolest cocktails, mixed by the coolest bartenders? Or, do you simply wish to enjoy some soda and a cup of coffee?  Whichever your choice, these bars should definitely be included into your itinerary.
Mayahuel, New York City
Opened recently, back in 2009, this place will boost the 'Feel-like-a-New-York-Guy' experience. Mayahuel serves the best tequila and mezcal mixers, claiming "we pride ourselves not on how big our selection is but how well we utilize the selection we have".
Eleven Madison Park, New York City
The environment is fine dining mixed with extraordinary cocktails.  This is enjoyed in a stylish interior accompanied by excellent service.  In fact the service is known as "The best we have ever had," at least that's what guest reviews say.
From the very first bite to the last sip of wine, this combination of French, American and Seafood cuisine is one of the fanciest ways to experience NYC and America.
The Varnish, Los Angeles
Back to '20s! Don't let an unmarked door fool you, there are many secrets to behold inside. This venue is tiny and dimly lit, which makes it even more extraordinary. Enjoy a real escape from the reality of today's hustle and bustle environment. Where the hell is the time machine?  You may be asking this question after stepping into this older, traditional restaurant.
Beretta, San Francisco
Let's have pizza in a classy way! Beretta is a upscale pizzeria mixed with a gorgeous cocktail bar. Do not hesitate, instead go and grab a place at the bar.  After you enjoy a drink your table will be ready!  It will be an excellent experience. Locals say Beretta is one of the best places to dine and have fun in San Francisco, seasoned with a pinch of Italian temperament. Benne!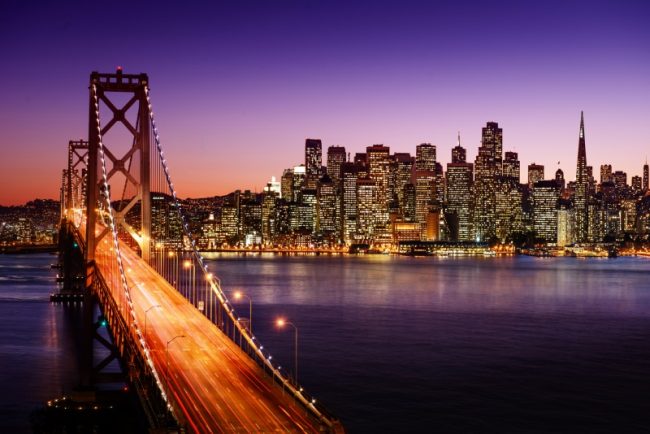 Yusho, Chicago
This is a Japan inspired bar and restaurant, replete with everything, including Sake on the menu. The interior is done in an unusual retro-minimalistic decor. All guests confirm: come and have one of the best tofus in town, or enjoy a ramen soup that tastes like authentic Tokyo.  Looking for more Tokyo authenticity?  Enjoy the bar's variants of real Japanese whiskey.

Victor Tango's, Dallas
This restaurant offers some American (and Texas) classics: waffles, tacos, macaroni and jack cheese are some of this action packed menu.  Even more, feel free to enjoy the valet parking!
This tapas style venue is highly recommended by locals and anyone else who has had a chance to take a seat and experience the Victor Tango essence.
It's still hard to decide – is Victor Tango's an excellent bar with great dining options, or is it a stunning restaurant with surprising offers of unique long drinks? As stated in one of Trip Advisor's reviews, "I heard this was one of the best cocktail bars in Dallas and that is totally true, but while I came for the drinks I would stay for the awesome food".
Jakub Steiner
Photos: Eleven, New York; The Varnish, LA; Victor Tango, Dallas; Dreamstime, Pixabay