Great Aid for Travelers to Los Angeles
Dear readers, I would like to draw your attention to an interesting book from Taschen – 36 Hours Los Angeles. You will find plenty of useful tips and advice on how to intensify and enjoy your stay in the center of entertainment. The book can also be purchased at our bookshops and online shops.
Los Angeles, America's Pacific megacity, sparkles in the sunshine and hums with creativity. The art, food, and fashion scenes are abuzz, and you bump into Hollywood celebrities at the farmers' market. To get a handle on all this energy can be dizzying, especially if you only have a Friday through Sunday to explore.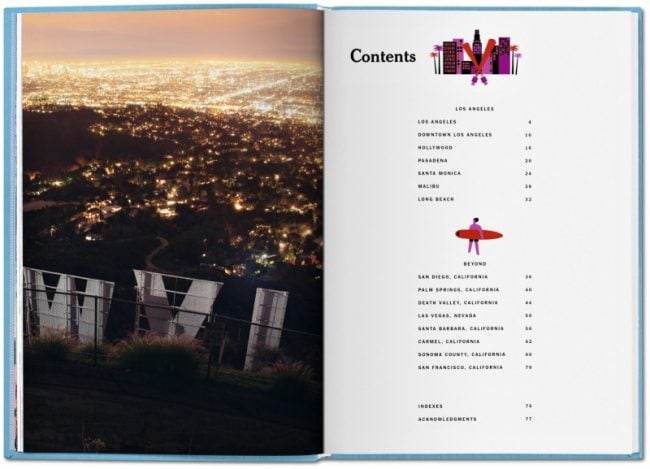 Luckily, this new city guide in TASCHEN's best-selling travel series with The New York Times distills dining, drinks, and experiences into perfectly packaged 36-hour itineraries, so you can transform each weekend into an adventure in L.A. and beyond. From swinging through glamorous night spots to tucking into the tastiest tacos in Santa Barbara or chasing the sunset in Malibu, take off with a travelogue of cool and quirky inspirations.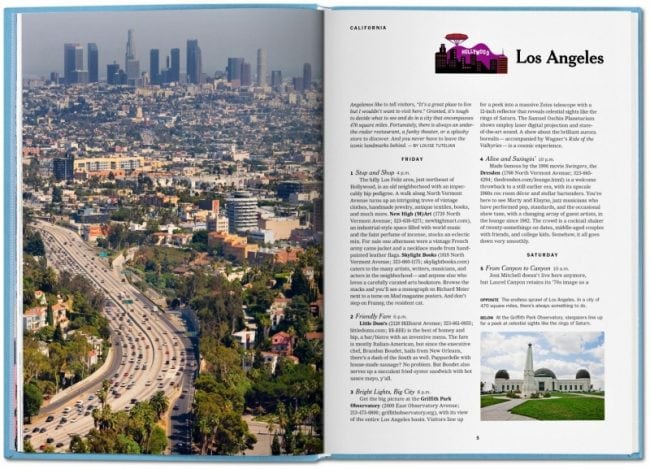 Featured destinations: Los Angeles, Downtown Los Angeles , Hollywood, Pasadena, Santa Monica, Malibu, Long Beach, San Diego, Palm Springs, Death Valley, Las Vegas, Santa Barbara, Carmel, Sonoma County, San Francisco
The editor
Barbara Ireland, a writer and editor based in upstate New York, is a former deputy Travel editor and deputy Op-Ed page editor at The New York Times. While on the Times staff, she commissioned and edited many travel articles and wrote a few herself. She is a graduate of Cornell University and was a John S. Knight journalism fellow at Stanford University.
NYT. 36 Hours. Los Angeles & Beyond
Barbara Ireland
Flexicover, 13.7 x 19.5 cm, 80 pages
Editions: English, German, French, Spanish, Italian
For those interested in more detailed information and for those who would like to move to the "City of Angels" here are two tips for interesting books. Both provide detailed information about the city, its neighborhoods, its life, its inhabitants, and the various situations residents considering relocation should know.
Hollywood Primer: Everything You Need to Know Before Moving to Los Angeles, Andy Wasif
A book full of great tips you need to get to know to help move to Los Angeles. Packed with information and personal advice.
Language: English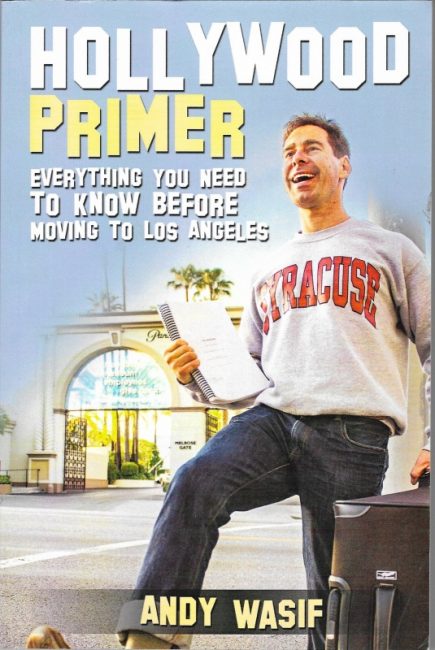 Newcomer's Handbook for Moving to and Living in Los Angeles: Including Santa Monica, Orange County, Pasadena, and the San Fernando Valley, Joan Wai
Language: English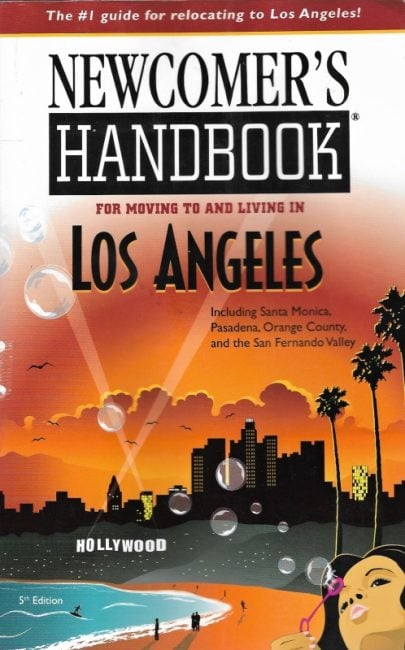 To these books I also add tips for other interesting titles on Los Angeles themes:
111 Places in Los Angeles That You Must Not Miss
Paperback – May 11, 2018
For all Los Angeles fans who want to get to know the city even more.
Language: English
The 500 Hidden Secrets of Los Angeles Paperback – November 20, 2017
Discover the most mysterious places of the world's entertainment center. Great city guide.
Language: English
Fodor's Los Angeles: with Disneyland & Orange County (Full-color Travel Guide) Paperback – August 15, 2017
Traditional city guide from the American publishing house Fodor's.
Language: English
Greetings from Los Angeles Hardcover – August 1, 2017
Great book full of historical postcards, photos and brochures about Los Angeles.
Language: English
Lonely Planet Los Angeles, San Diego & Southern California (Travel Guide) Paperback – April 17, 2018
LA Guide from the Australian Publishing House.
Language: English
Peter Fritz
Fotografie: Taschen Press, Archív –  Peter Fritz