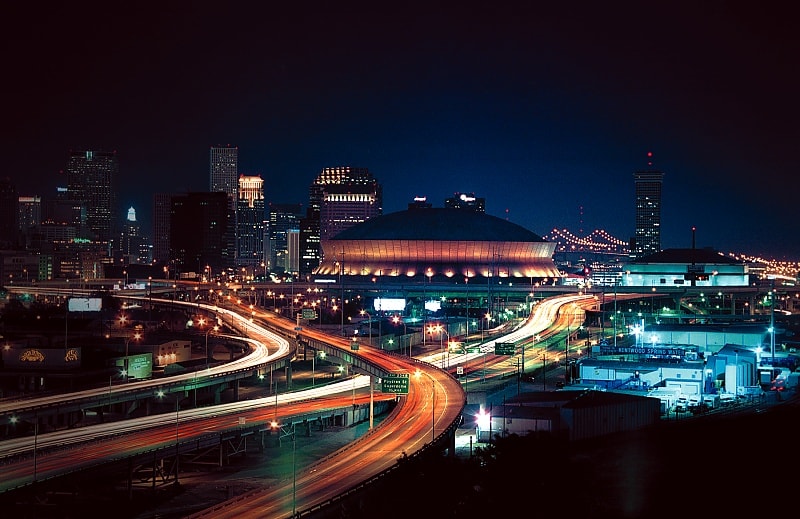 If you are looking for something chic, do not waste your time browsing tourist magazines.  Take a deep breath and pay some attention to my words.  I found a place where history of the old continent overlaps with American tradition.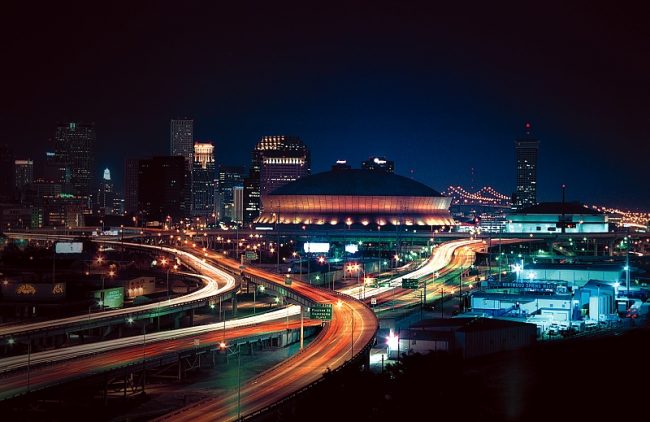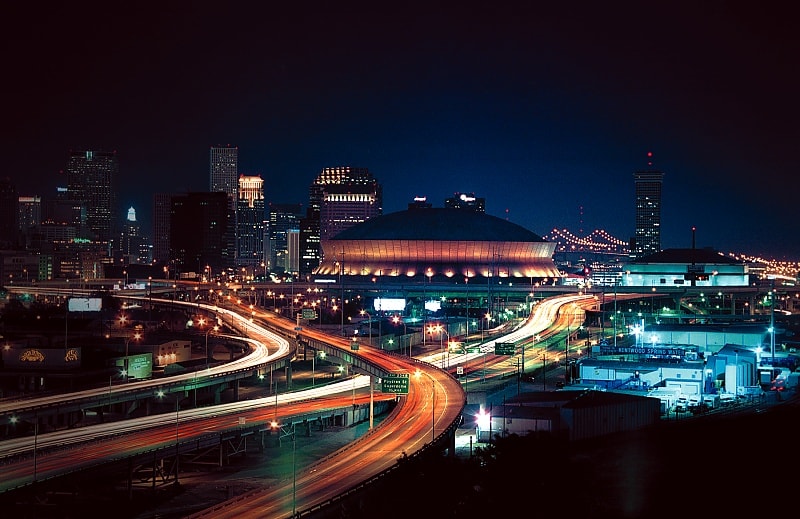 I recommend visiting New Orleans. This city lures one in with a lovely and personal style in which old and new meet seamlessly. My favorite area is the famous French Quarter district (Vieux Carre, the oldest part of New Orleans), where there were innumerable relaxing boutiques.
In addition to the decadent ease which accompanies your every step, New Orleans seems to be protected by providence itself, escaping the deadly embrace of Hurricane Katrina in 2005. Time has passed now, wiping out the consequences and ravages of Katrina.  The city has risen from rubble and today again attracts visitors with its unique lifestyle, alluring omnipresent music, fashion, design, art and many other attractions.  New Orleans has recently been getting some fresh wind in the sails of business, opening doors to businessmen and young innovators. In addition, there are numerous cultural events, offering a unique atmosphere you won't find anywhere else in the US. It is enough just to walk along the streets and listen to lively jazz rhythms, or to sit somewhere in a restaurant relaxing, watching a show. Fashion has recently entered New Orleans as well. Just like New York and Los Angeles, New Orleans has sharpened its focus on fashion. A final observation is the wonderful intriguing smells of New Orleans, offering delicious Cajun Food, with its spicy aromatic signature floating throughout the city.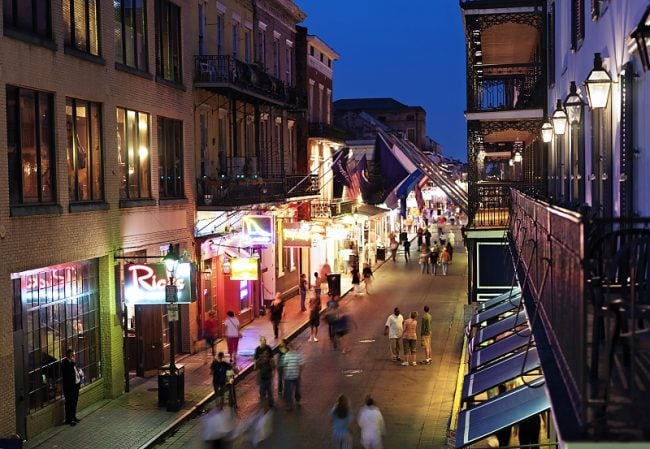 Best places to eat
Court of Two Sisters. Pleasant environment; very much suitable for a classy dinner. A band plays several days a week in the garden.
GW Finns. Fresh oysters produced for this restaurant only. Also very friendly staff.
Oceana Grill. Cajun style food, super po-boys and the best fish.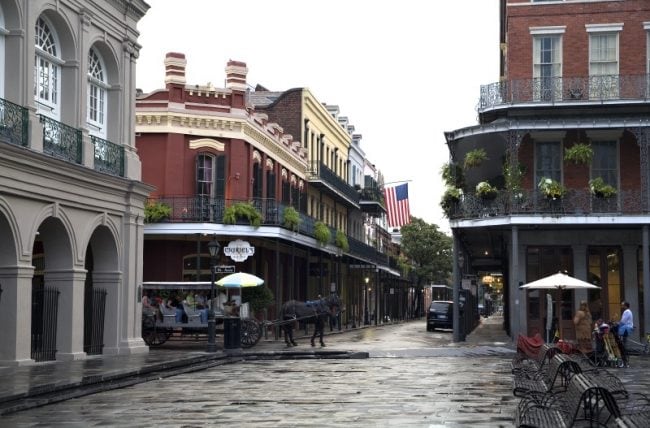 Typical New Orleans food
CAJUN CUISINE (green bell pepper, onion and celery are main ingredients) PO-BOY (typical sandwiches) and OYSTERS
Local drink.  Hurricane. Everybody prepares it differently but I think it consists of everything that is currently available at the bar. If you have two hurricanes you will surely forget even the smell of the city.
Attractions.  New Orleans is one of few places in the US where alcohol can be consumed on the street without having to hide your bottle in a paper bag.  Mardi Gras is the biggest festival in New Orleans and a visit will bring you many beautiful experiences. People here are relaxed, sociable and very open. Sometimes its atmosphere resembles the famous Rio Carnival. The main street with many pubs and bars is called Bourbon Street in the centre of French Quarter.
What you cannot miss during your stay
swamp tour on hovercrafts
lunch on a steamboat on the Mississippi River
horse carriage ride through the city
visit at least two plantations from the slavery era
Oak Alley Plantation is the most beautiful plantation and has appeared in several films. Interestingly, the former plantation owner was extremely gracious to his slaves. By contrast, Whitney and Laura plantations did not treat their slaves well.
Peter Kosa (CEO Transatlantic Elite LLC)
Photos: NEW ORLEANS CONVENTION & VISITORS BUREAU, Alex Demyan, David Richmond, GNOTCC, Michael Terranova, Cosmo Condina, Jean-Paul Gisclair