Louisville – the fact worth remembering
Here comes the third edition of my travel summary to the biggest city of Kentucky which took place back in 2010. The story started at the Louisville International Airport which at that time had been dressed in purple colors of the horse-racing event Breeders' Cup.
My plane finally touched down at the Lousville Airport some 7,835 kilometres (or 4,868 miles) away from home. One thing is sure – if I were left alone there without any human support, I would have been a little bit confused. Even so, there were some butterflies in my stomach. I was desperate to meet my travel guide, Susan Dallas, who worked at the Louisville Convention & Visitors Bureau.
As I had already mentioned, we had agreed through our email communication that she would be waiting for me at the airport. Her primary role was to accompany foreign journalists on their trips to Louisville and introduce them to the most significant sights all over this exciting city. To be honest, it was still quite hard for me to come to terms with this unexpected possibility, but, after picking up my luggage and going to the arrival hall, she had been waiting for me there. What a great feeling it was!
We greeted each other and moved to the car park from where we headed for Barret Avenue with Lynn's Paradise Cafe restaurant. Long story short, I had a choice to make – either Susan picked a restaurant during our journey to the hotel where I stayed at, or I was going to pick something. I did not know much about the place, however, the Louisville Visitors Guide i have received prior to my visit provided me with an exciting choice. My decision was Lynn's Paradise Cafe.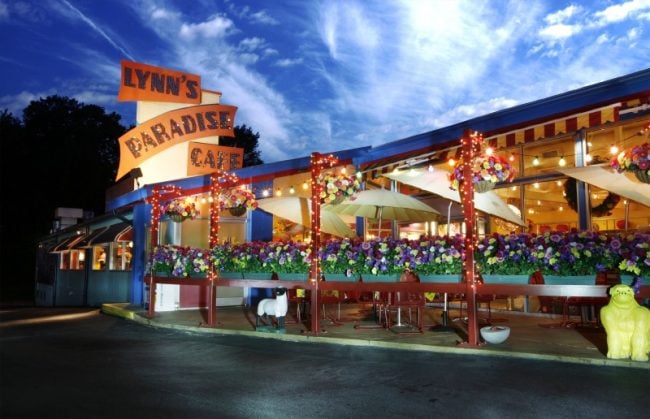 During the trip from the airport I was trying to embrace almost every detail. Small neat houses lined the streets along with the traffic lights situated at junctions somewhat unconventional for us Europeans. Back then I could not even imagine hitting the American roads and highways. Let us get back to the traffic lights. The odd thing was that they were not placed right before the junction, but on the other side of the road. A solution like this has a big advantage – if you stop your car at the junction, you do not have to turn your head at strange angles to be able to see the lights turn green through your windscreens.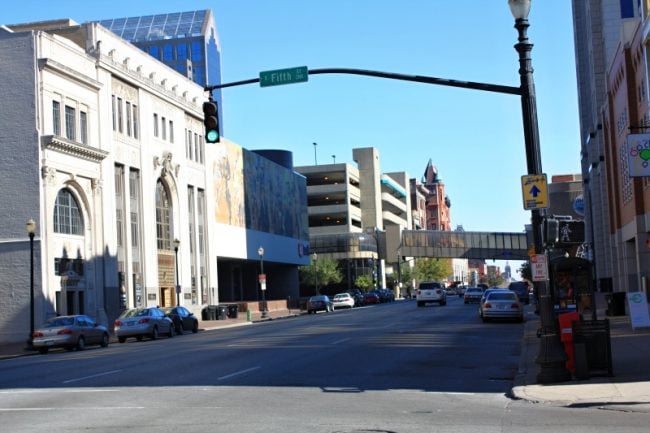 When we stopped at one of the crossroads, a huge fire fightning truck came rushing reminiscent of the ones often seen in American movies. At least one movie came to my mind – Backdraft from 1991 with Kurt Russell in the leading role. Everything was so different and alien to European traditions.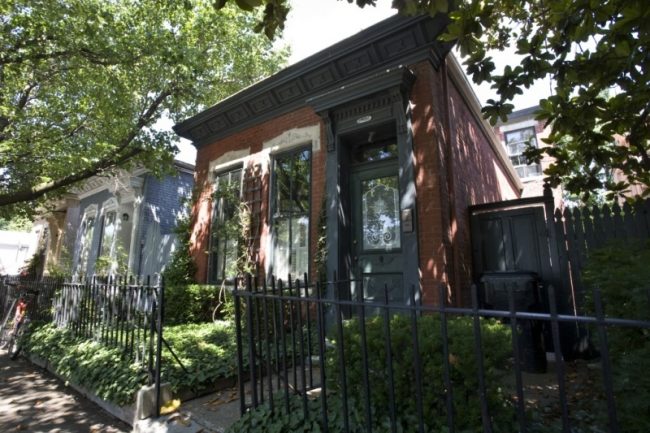 A gentle smile spread over Susan's face. She was definitely happy and satisfied with the way I was embracing the street view and the whole journey itself. I had to admit that my first trip to the USA did not take place in my first twenties and thirties, so it might have made a strange impression. My emotions on the other hand were rather likeable than negative.
Travel fact n. 5
Do not try to hide your positive emotions. They reveal your interest in a new country and bring you closer to new people.
Peter Fritz
Fotos: Peter Fritz, Louisville Convention & Visitors Bureau, Dreamstime